Alfredo Balducci, playwright
Italiano
Français
Castellano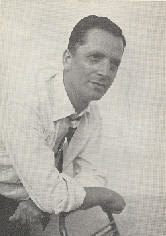 Deutsch

Pycckий
Hrvatskij
Cpпckиj

Português
Eλληνικά

Türkçe
Român
Български

Shqip
Alfredo Balducci was born in Livorno, but has lived in Milan for most of his adult life.
Except few jumps in the narrative, he has written numerous ironic-satires and dramas for theatre, about twenty of which have been presented at the Piccolo Teatro of Milan, Theatre Stabile of Trieste, Theatre Sistina of Rome, and many others.
He has received nine awards for his theatrical works: two international awards and seven national awards. His international awards consist of the "Pirandello-Brecht project" (New York, April 1997: the work was performed in New York, on November 1998) and the "Onassis-Distinction Prize, Athens 2006". His national awards include Riccione, Pirandello (Agrigento), Italian Drama Institute, Anticoli Corrado, Pozzale, and Giuseppe Fava. His most recent award was the Luigi Antonelli Award (Autumn 1998).
Many of his dramas have been translated into various foreign languages and performed abroad, as well as published by "Serarcangeli Publisher" and by greatest theatrical reviews, such as "Sipario", "Il Dramma" and "Ridotto", and in the series "Teatro italiano contemporaneo" by the "Società Italiana Autori Drammatici".
He collaborated with Italian State Radio and Television (R.A.I.), with Yugoslavian Radio, with Switzerland Television, with Telemontecarlo and with Greek Radio.
Some of the most highly acclaimed theatre critics have written about Balducci's works, including Jacobbi, De Monticelli, Possenti, Terron, De Chiara, Prosperi and others. A wide critical monograph was also published by Roberto Rebora, which appeared in the "Italian review of dramaturgy".
apply to:
Alessandro Balducci – Via Cicco Simonetta, 12 – 20123 Milano – Italy
Home ph.: (+39) 02.58.10.79.79 – Mobile ph.: (+39) 338.83.02.412
email: alessandrobalducci@tiscali.it
Some opinions about Alfredo Balducci
Extracts from books Read or download texts
Intervention to the conference on Ruggero Jacobbi
Un cinegiornale Luce del settembre 1961
Here's the link to this site:

(You can copy and paste the image on your web page)
Minimum video resolution suggested: 800 X 600
Dal 13 febbraio 2004 le visite a questo sito sono state: